Weekly work planner for A5 size, vertical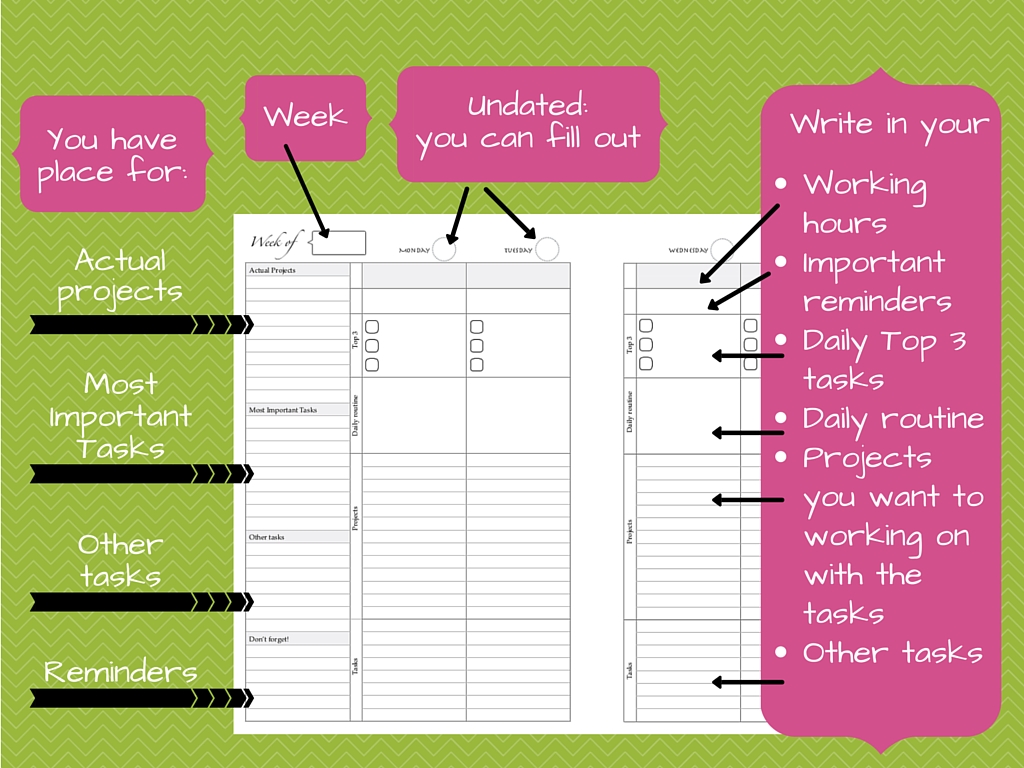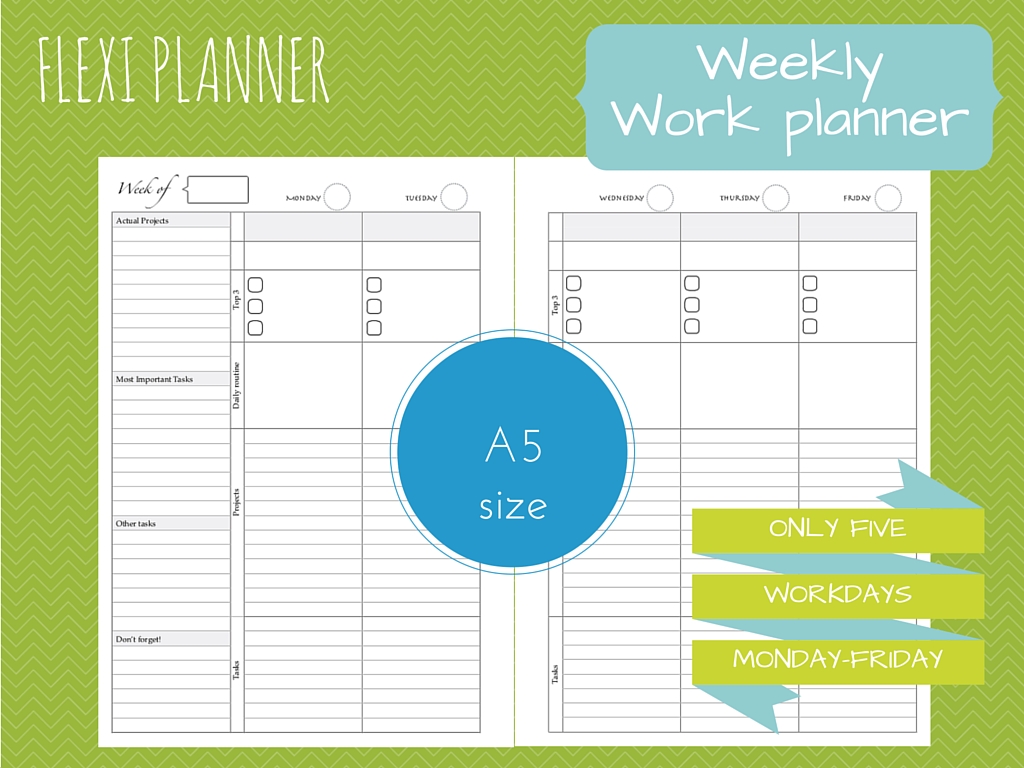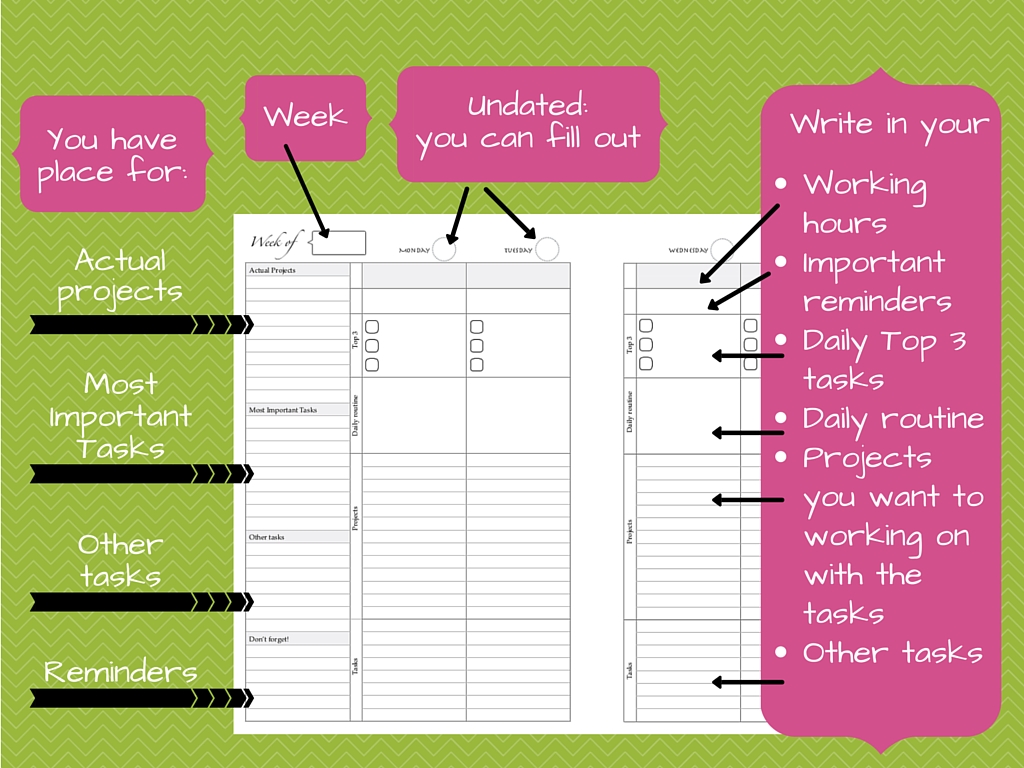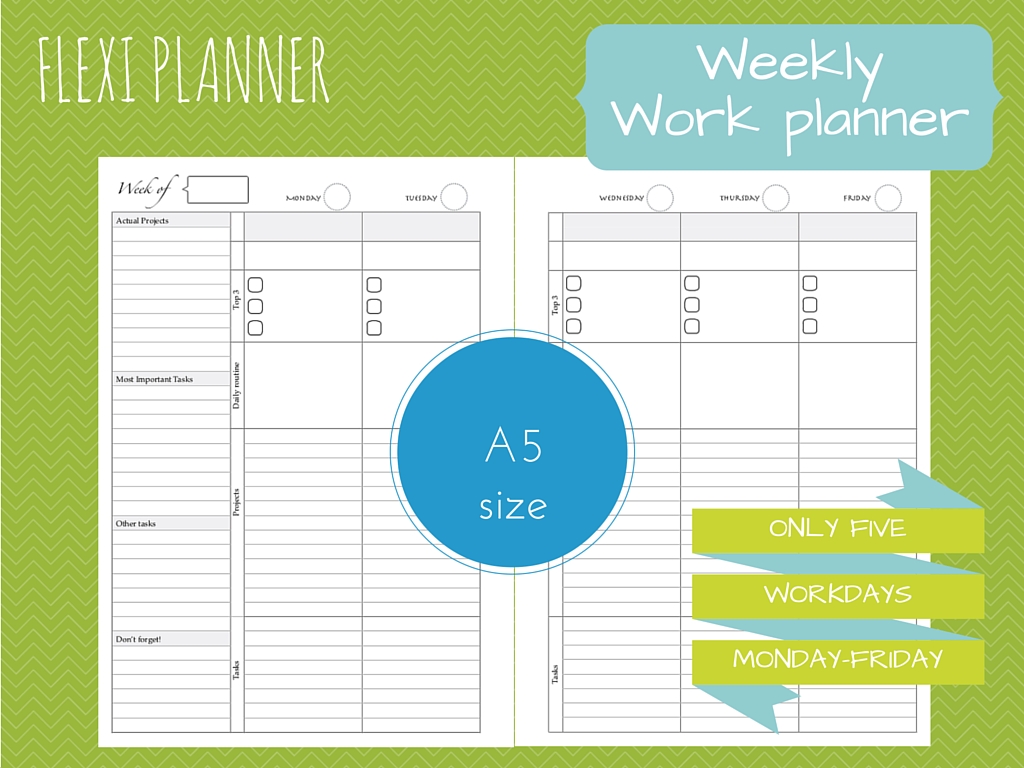 Weekly work planner for A5 size, vertical
This insert Is designed to separate my work and personal life. Usually people work 5 days per week and don't need weekend in their work planner. This way the columns are wider and more usable.
The design
If you wish to keep your work separate from your personal life, the Weekly Work Planner is a perfect choice for you. When you finished with time blocking in your main planner, you can write to the Work Planner the working hours, close the main planner and concentrate only on work!
Details
Concentrating on projects instead of tasks is more effective! Having a daily routine can help you automatize work. What tasks can belong here? Reading e-mails, speaking with co-workers, filing papers, etc. Find the right time for your daily routine.
All pages are undated for your convenience if you need to print multiples of the same page! Buy only ONCE the PDF and print it again and again.
Features:
wo2p - only 5 work days
* Monday-Friday
* Undated
* Weekly plan: Actual projects, Most Important Tasks, Other Tasks, and Reminders (you can use this place if you plan something to do later, but you don't want to forget).
* Daily plan: you can use the two top boxes for working hours, and important daily reminders (like deadlines) - or anything else you want, list out your Top 3 tasks and start the day with these, your daily routine, your projects you want to work on today, and other tasks.
Contains:
-------------
One PDF file in A5 format (2 pages) to print inserts for a week.
Printing:
----------
Print file on A5 paper. (If you need help in printing, or you want to print on a different size paper, do not hesitate to get contacted me!)
* Simple, elegant and functional.
* Print on A5 paper.